Nob with Powa Klaw: "Ey, dem bloo folk is needin a good bashin"
Nob Numba Two: "WAAAGGH"
I didn't have time to do any modeling yesterday.......what did I do yesterday....Oh yeah! I hung out with my friends for 6ish hours =-D Thats why =-D
But tonight, after doing an outline for my final essay report for AP US History, I finished up Ork Nob #2!!!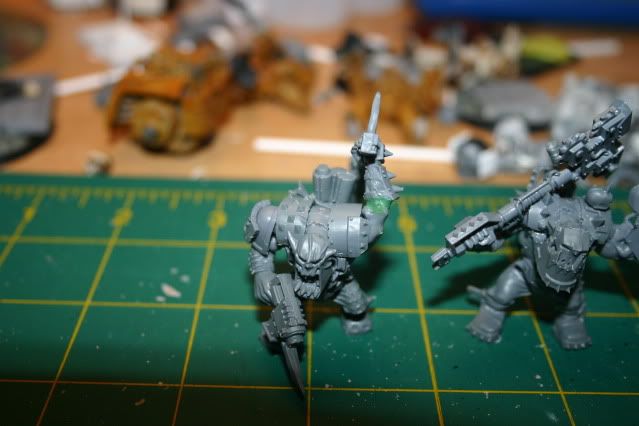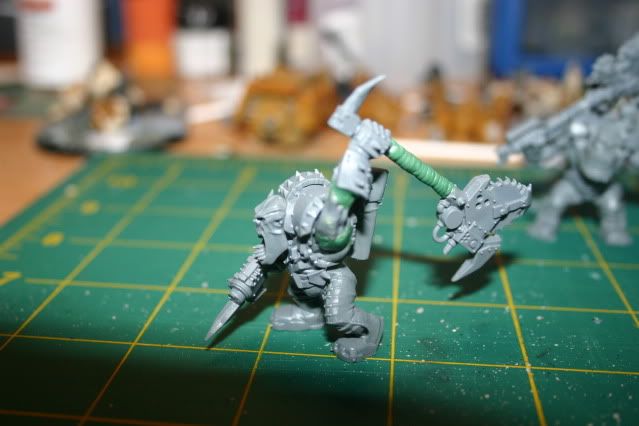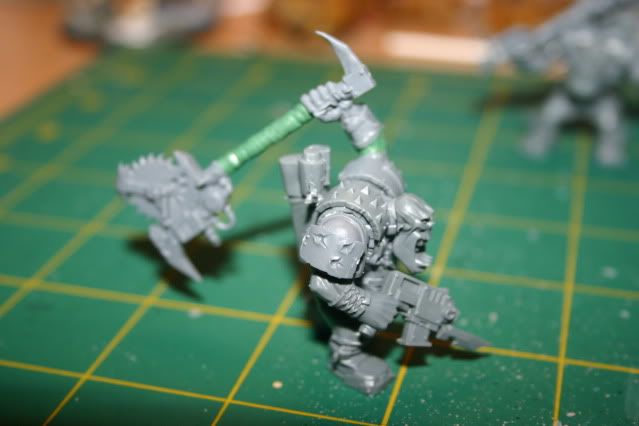 iStupid. For some reason, I cut the back of his shoulder to position his arm yadda yadda....I don't know what I was thinking...So I had to Green Stuff that...
And I should sort out my "current projects" assembly line...