iBack.
So I'm back a day early. When we got up to where we were hiking (Kings Canyon if you may know where that is (California)) and there was a huge fire 10 miles outside of the campsite where we were to be staying that night. So the adults talked with the Forest Rangers, and we ended up staying in a camp about 30 miles south. The next day, we contacted the Ranger Station, to find that the fire was only contained 20%, and that we wouldn't be able to hike yet...so the adults decided that we'd go somewhere else. So we packed our backpacks, and hiked some 30 mile lake loop. That was 5 days. Then we drove north to Yosemite, and hiked Half Dome, which was about 16 miles, so we almost made 50 on our trip, which isn't too bad.
I just finished the 5th of the brood. The brood leader.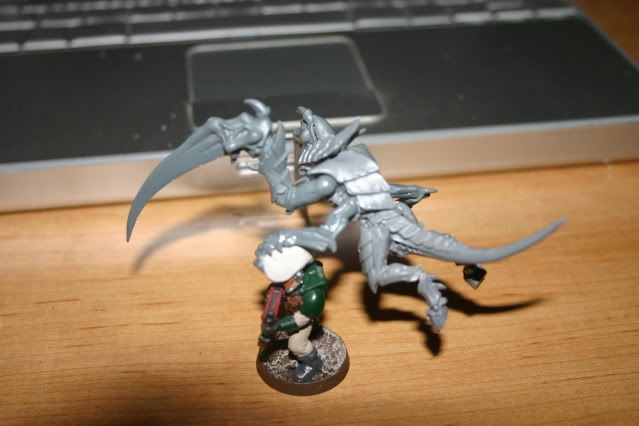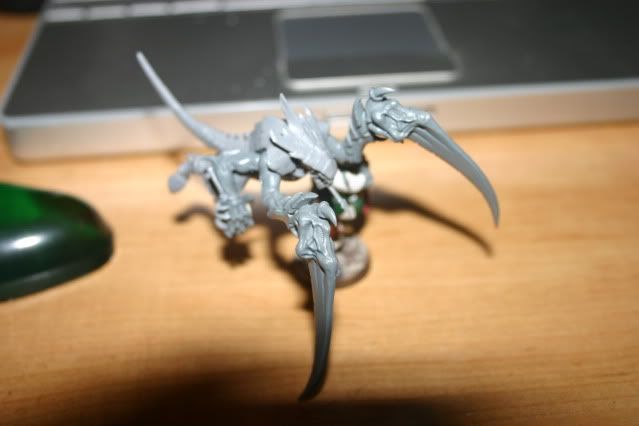 He will be holding a head of a Catachan. =-D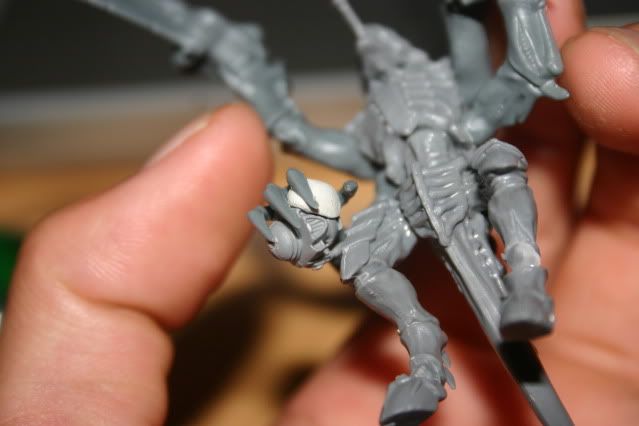 Just the green stuffing left, and some Catachans.
And since I used the steroid arms, I had an extra arm for that other Nid! Huzzah!
Horatio: How big a brood? I figure. I have this 5 strong one, I can make another 5 strong, and a 3 strong that will be flying. And if I can sell them all, I should be able to make a pretty penny =-D